We Believe in Dream Homes Being Affordable.
"Our aim is to unveil areas of your house and transform these to perfectly fit the changing needs of your family"
More Than Lofts is a family orientated building firm with our office based on Worcester Park High Street, where we have been since 2008!  We are passionate about the standard of work we deliver and the service that comes with it.  Our mission statement 'Creating Dream Homes' is what drives us!
Starting any building work can be a very daunting experience!
Do I need planning permission?
Who is best to use for my drawings?
Where do I start?
What can I get for my budget?
What is even possible with my space!?
Who should I trust?
To make the process as seamless as possible, we offer a comprehensive service from design through to completion. Whether the work you require falls under the Permitted Development Rights, as most do, or if Planning Permission is required, our experienced team and in-house architect will manage this process for you and guide you along every step of the way. To help add value and relieve any further stress we also organise and manage all of the required building regulation inspections throughout the build so you are fully compliant!
Our Project Support Team is also on hand throughout the entirety of your build to help you with discounted ordering, ideas on interior design, décor suggestions or just for a good old fashioned onsite catch up!  
To be successful, we pride ourselves on listening and interpreting our Client's requirements and vision. We aim to partner with our Clients from day one through offering inspiration drawn from previous projects as well as offering solution orientated ideas to meet your expectations.
It sounds cliché, but we don't believe that one size fits all.  To this end we make all of our quotes and contracts bespoke and entirely transparent sothey include what YOU need and want from YOUR build.
All members of the More Than Lofts team are PAYE employees, not subcontractors. Why have we taken this approach? It keeps our costs down, which in turn means that we can offer a competitively priced, high quality one stop solution to our customers. Also, with every trade under our one roof, we are able to increase productivity without having to worry about delays from subcontractors, or the worry about the quality not being at the high standard we set ourselves.
We happily welcome any visitors to our Worcester Park office to discuss any potential works or questions you may have.
Meeting, Quotation and Design
Our Technical Operations Manager will meet with you to discuss innovative solutions for your space and design, and will provide you with a comprehensive quotation
Our inhouse architectural craftsman will visit the property to measure up and produce all relevant drawings, including structural calculations.
Planning Permission and permitted development
Did you know that 9/10 of our projects are able to proceed under the Permitted Development Scheme, and we can apply for a Certificate of Lawfulness on your behalf. Where planning permission is required, our experienced team is on hand to manage the most complex of applications.
You will have the choice of using a local authority building inspector (Cost £820 approximately), or we can arrange the appointment of our preferred private Building Inspection
Dedicated specialist building team
You will be allocated a specialist building team for your project who will liaise closely with you to ensure every personal touch and idea is incorporated.
Upon completion of the build, you will be presented with a final certificate from the building inspector, electrical certificate, certificate of lawfulness and a written 5 year guarantee
"Developing your home should be a pleasurable experience which is why we encourage our clients to be involved in the process."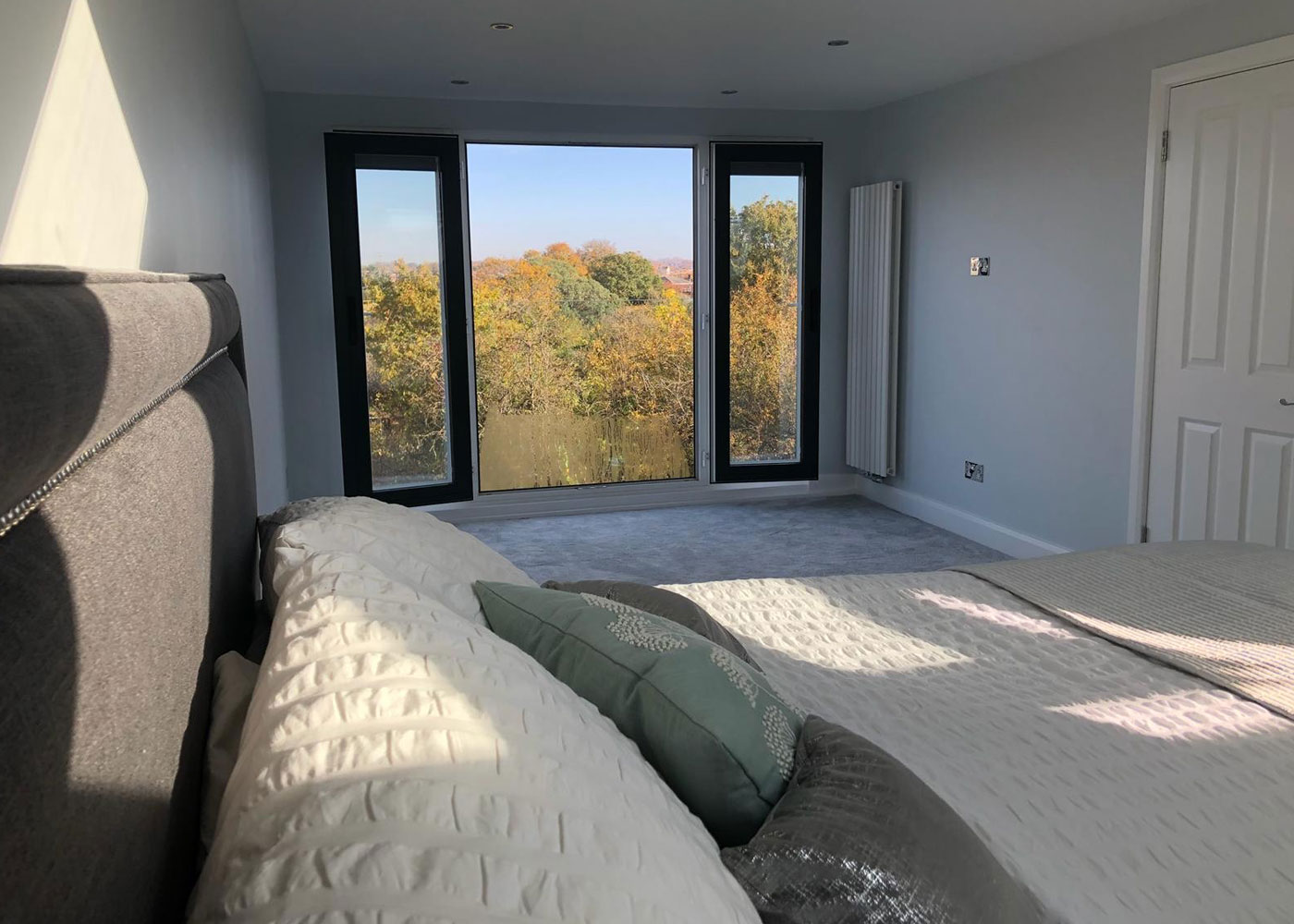 Loft Conversions
Our conversion plans are as individual as your home. We c ater for your needs and budget to create that extra living space.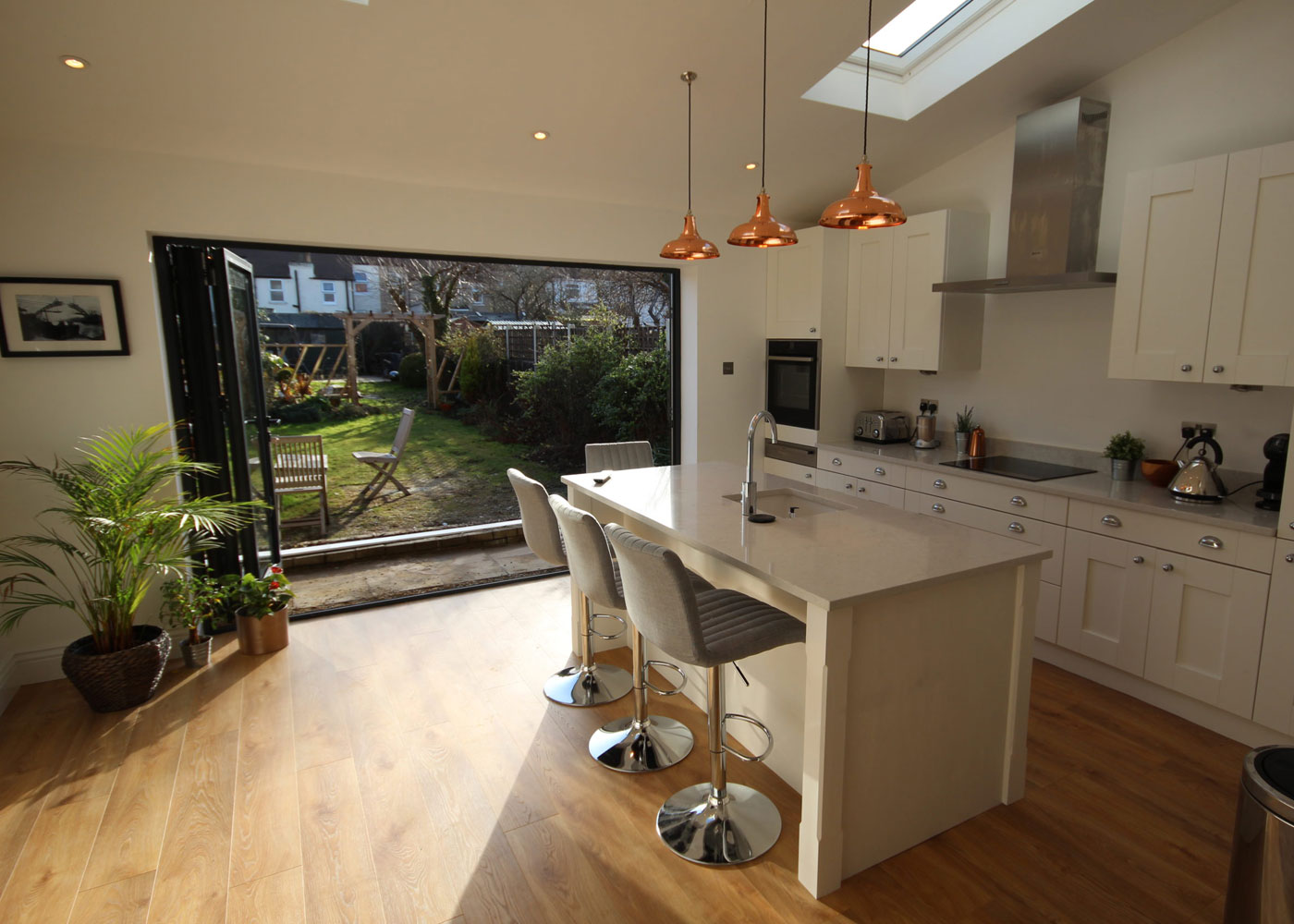 Extensions
Adding an extension to your home can radically transform a property, extending your living space and increasing the value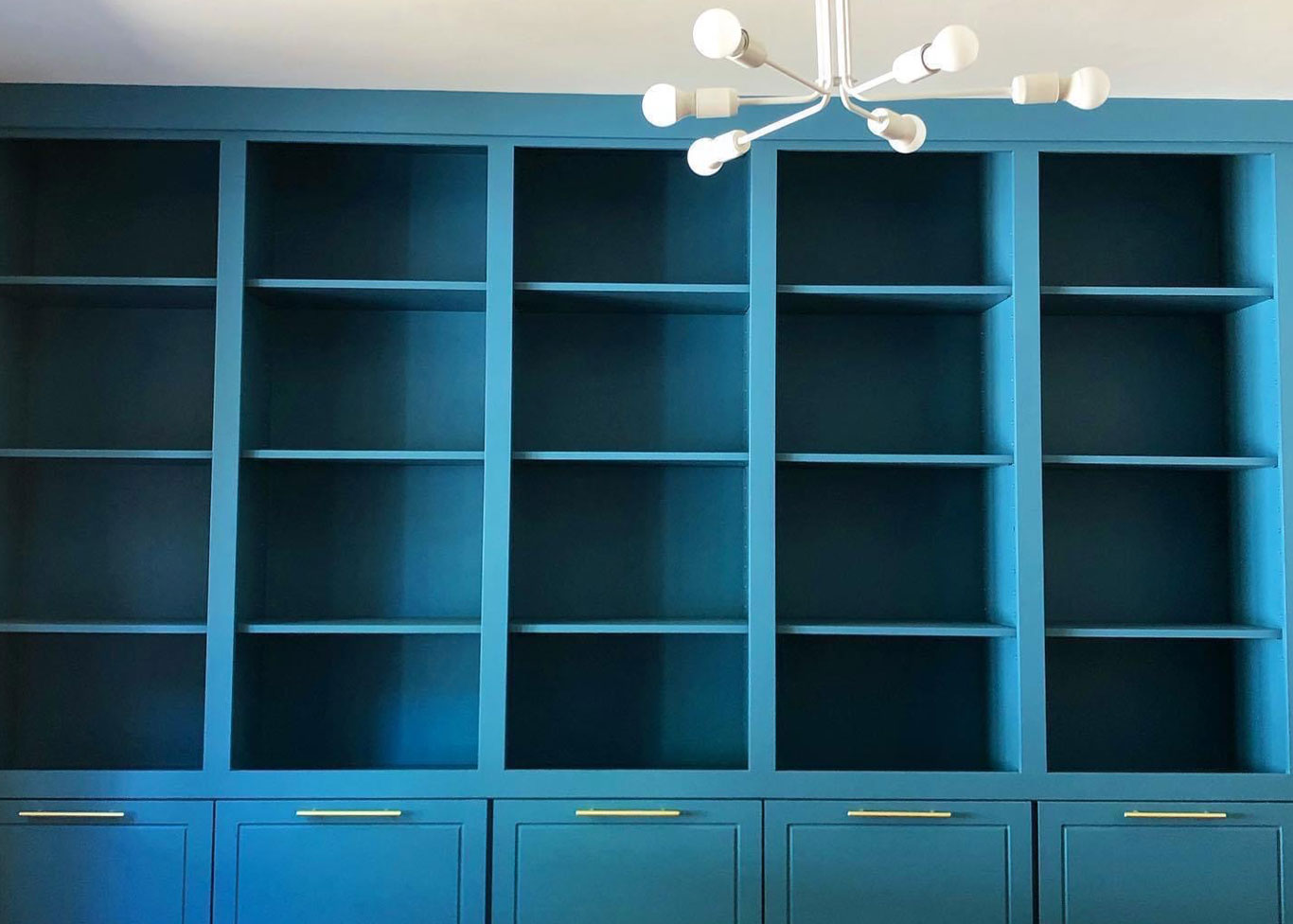 Refurbishments
Whether you want to refurb a single room or your entire property, our in house team of skilled tradesmen will take the hard work
More Than Lofts was established in 2007 to meet the growing market for homeowners who not only want to realise the potential of spaces within their existing homes, but also make choices based on their desires to create unique and aesthetically pleasing interiors.
Professional from the get go! If they feel what you want doesn't work they tell you straight even if it's a cheaper option! Not many building firms can attest to that!! Clearly MTLs goal is best job for you not best job for them money wise!! Highly recommend Stacy and his team absolutely brilliant!!
-Mr Ball
We take great pride in the fact that all of our work is completed by our multi-skilled in-house teams. As a result we do not need to sub-contract our work. This approach offers our customers peace of mind, knowing that the company that provides the free estimate and quote will be the same company that carries out the work, allowing us to build a valued relationship with each and every customer.
Quality is our watchword and Customer Satisfaction our goal. To this end, we ask that regular feedback is given to us throughout the project via customer satisfaction forms. Our high standards require that tidiness is high on our agenda therefore while the work is carried out we will actively seek to tidy up after ourselves, meaning minimal disruption to yourself and your family.
Extensions, Conversions & Building Specialists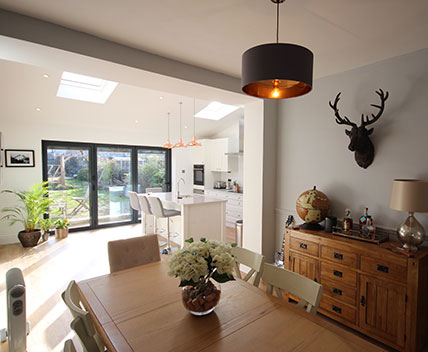 More Than Lofts
A specialist loft conversion company based in Worcester Park, who offer more than just lofts to our customers. We offer a comprehensive service from design through to completion. We specialise in extensions, refurbishments, kitchens, bathrooms, home renovations, property maintenance and general building services throughout the London and Surrey areas. The extra space needed for you and your family is already in your home. With More Than Lofts, you can seamlessly and cost-effectively extend your living space by converting your loft or adding an extension, or you may choose to under-take some general home improvements; adding value to your home.

No sub contracting​
All of our employees are highly skilled and experienced in their respective trades which allows us to offer a competitively priced high quality one stop solution to customers. All our employees are also PAYE. We do not sub contract any part of the work out on our projects.

Free quotes
We are always ready and glad to discuss your requirements and give advice if necessary. Comprehensive estimates are provided free with absolutely no pressure or obligation to proceed.

Health & Safety
More Than Lofts strictly adhere to all of the current Health & Safety legislation, with all employees trained and appropriately equipped for the tasks in hand. Electrical, gas and plumbing work is subject to rigorous inspection and certification where necessary.
Our customers' peace of mind is assured with the knowledge that the quote from More Than Lofts will be progressed by in-house staff, allowing us to build a valued relationship with each and every client.

5 Year Guarantee​
In addition, More Than Lofts provide a written 5 year guarantee for all work. Please look at the
Testimonials page
to see what our Customers think about us. Equally you are welcome to visit us at our main office and showroom on Worcester Park high street.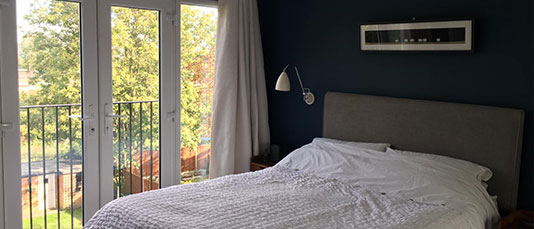 South West London and Surrey areas
West London, South West London, South West London, Surrey Areas
More Than Lofts recently delivered our Hip-to-gable roof and loft conversion and we are extremely happy with the workmanship. They set up a whatsapp group which I found very helpful and a great way to communicate. They regularly sent through photos of progress from beginning to end. Any queries they were quick to respond and action. They were completely trustworthy, reliable and professional who created excellent work. The finish is magnificent. A delightful team to work with. We' would definitely recommend More Than Lofts and we would use them again in the future.
The team at More Than Lofts have just completed our loft extension. From start to finish everyone was so helpful and trustworthy. We had a whatsapp group which kept us up to date with everything and all queries (big and small) were dealt with very quickly. Excellent quality of work and we would not hesitate to recommend them!
These guys have just finished building my house, i could not be happier such a great team of lads who have done the best job ever, thank you all so much we will defiantly recommend them and use them again, thanks to the team and Stacy the director great work.
More Than Lofts recently delivered our Hip-to-gable roof and loft conversion project and we couldn't be happier with the final finish and the quality of their workmanship. They're quick to respond to requests and queries, completely trustworthy and very collaborative in solving issues as they arise. They're a great, reliable team, who create excellent work. We've already recommended More Than Lofts to friends and won't hesitate to use them again for future projects.
More Than Lofts carried out extensive renovation work on our house in 2015. The work included a new 40m2 single story rear extension, a dormer extension, two new bathrooms and new kitchen. One year on and where are very happy with their work. Stacy the owner is an experienced and knowledgeable builder who has a genuine desire to do right by his customers. The work did take longer to complete than expected but it always does, that is the nature of home renovations. In the end More Than delivered quality work at a good price and are a safe choice for anyone looking for a builder. I would use More Than again for future projects.
More than lofts have just completed our rear extension, and other interior works. The end product is great, as were the workforce and team throughout the process. Most impressive, was the way Stacy outlined what could and couldn't be done from the very start. Unlike other builders, all options were detailed in the quote/contract, and the works were delivered as expected, with no surprises along the way. Thanks for a great job!
was reasonably complex due to the existing layout but right from the beginning Stacy and team demonstrated a commitment to find solutions. This continued throughout the build. The team were always contactable even at weekends and late into the evening, a level of customer service I really valued. The team on site were friendly and polite and took care of my home throughout the build. The workmanship is of an excellent quality. I would not hesitate to recommend More than Lofts and I wish them every success in the future.
We hired More Than Lofts to build a loft extension for our terraced house. The quality of design and workmanship was very high. Safe to say it transformed our house taking it to a whole new level. Stacy was our main point of contact and always on the other end of the line if we had a question personally fixing problems whenever they came up. Overall I would be happy to recommend the company and will certainly bring in again.
Our extension was completed by More Than Lofts this year and we are very impressed with the service and delivery of their work. Our quote was the most detailed out of the suppliers we contacted and clearly broke down each element of the work required. As we changed various items, re-quotes were provided and amends were highlighted for ease. The team were wonderful to work with and we were sent photos and updates through a whatsap group, throughout the entire project. This was the perfect way to keep us in the loop as we were not living at the house whilst the work was taking place. Overall, a great company to work with.